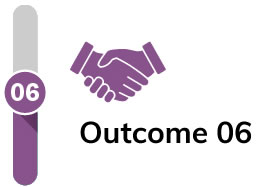 We have a vibrant, innovative construction industry with increased productivity delivering well designed, high-quality products and fair work
We took a leadership role in the development and publication of the Construction Recovery Plan, including the development of the Construction Pipeline Forecast Tool, providing industry with a clearer sight of over 1,150 future public sector construction projects valued at £8.4bn
Played active role in the implementation of actions set out in the plan, including the development of the Construction Pipeline Forecast Tool, providing industry with a clearer sight of over 1,150 future public sector construction projects valued at £8.4bn
Immediately after the nation-wide lockdown was announced in March 2020, and as a key participant in the Scottish Construction Leadership Forum, SFT took a leadership role to develop the Scottish Construction Industry Recovery Plan which was published in September 2020.
The plan identified key actions to respond to immediate needs which included:
Creating a clear pipeline of future work brought to market quickly and efficiently on fair commercial terms which reflect the reality of the COVID-19 environment
Supporting employment, fairness of work and those who may become unemployed through what would be a difficult period
Transformation of working practices to maintain and enhance worker safety whilst enabling productivity in the COVID-19 working environment
Not only had the Scottish Construction Leadership Forum identified the need to create a clear pipeline of construction work to support the economic recovery, so too did the Infrastructure Commission in its Phase 2 Delivery Findings Report. Such was the overwhelming evidence to support such an initiative that our Improving Construction Delivery team set about building a Construction Pipeline Forecast Tool.
When the online portal launched in July 2021, it identified over 1,150 public sector construction projects, valued at over £8.4bn and is now updated every six months to reflect new projects.
The impact of our work alongside that of our partners in this area, is further illustrated through this selection of case studies.