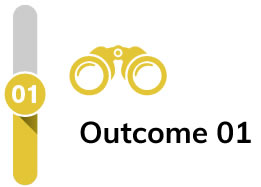 We have a clear picture of Scotland's future economic and social infrastructure needs
We continued to support the work of the Infrastructure Commission for Scotland, including implementation of Phase 1 Key Findings Report along with publication of Phase 2 Delivery Findings Report in July 2020
During 2020 and 2021, our Infrastructure Strategy team continued to provide significant resource to support the Infrastructure Commission for Scotland's (ICS) secretariat team.
The ICS was formally established in 2019 to provide Scottish Government with impartial, informed advice on what the nation's vision, ambition and priorities should be to create a 30-year infrastructure strategy to support economic growth and the future needs of society.
In early 2020 the ICS published its Phase 1 Delivery Findings Report (the why and the what of infrastructure investment), and in July 2020 published its Phase 2 Delivery Findings Report (the how of infrastructure delivery).
In February 2021, Scottish Government published its 2021-26 Infrastructure Investment Plan, accepting the ICS's recommendations and included an infrastructure hierarchy, highlighting that enhancement and maintenance of infrastructure would be prioritised over new build.
Many of the ICS's key recommendations have helped to inform our own strategic corporate infrastructure priorities of net zero carbon, inclusive economic growth and resilient and sustainable places as well as being directly related to our ongoing work and continue to be reflected across many of our workstreams and objectives.
The impact of our work alongside that of our partners in this area, is further illustrated through this selection of case studies.