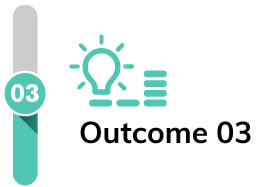 Infrastructure investment is sustainable and affordable with an increased use of innovative funding and financing approaches
£260m of additionality delivered through our innovative funding and financing approaches
£1.2bn of public infrastructure projects on site involving SFT
We have continued to work hand in hand with many public and private sector partners to deliver and manage significant levels of innovative investment in Scotland's public infrastructure.
In supporting the delivery of the £1bn Learning Estate Investment Programme, we, in conjunction with Scottish Government, COSLA and local authority representative groups developed an outcomes-based funding approach that will see programme funding be dependent on achieving a number of outcomes, focused on construction quality, net zero, jobs and better digital connectivity
In addition, working with a number of public and private sector partners we have devised an innovative financial solution that has seen nearly 850 National Housing Trust homes purchased by various housing associations, guaranteeing them for long-term affordable rent.
The impact of our work alongside that of our partners in this area, is further illustrated through this selection of case studies.