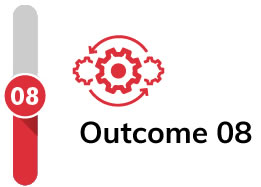 The public asset portfolio is effective and place-based, driving collaborative service transformation with under utilised public assets re-deployed to meet other policy objectives or divested to stimulate economic activity
A unique collaboration between a local authority and a health board is securing financial savings while providing contemporary education facilities and 17 treatment/clinical rooms to meet local needs
Over the past year, we sold nine surplus NHS sites resulting in almost £15m being raised in capital receipts that will lead to an estimated 750 new homes being built with an associated construction value of over £95m
One of the key objectives of the hub Programme is to promote collaboration between public sector organisations across a particular territory.
The Chryston Primary School and Muirhead Health Clinic project is an excellent example of a local authority (North Lanarkshire Council) and a Health Board (NHS Lanarkshire) adopting a collaborative approach and deciding to co-locate their complimentary, yet quite different services under one roof.
There are many challenges facing the public sector and mobile sector industry when negotiating and agreeing locations and terms for new and existing mobile digital infrastructure. In seeking to address the problem, our Digital Infrastructure team established Infralink to bring public sector bodies that value improved connectivity together with mobile network operators who can deliver it.
The impact of our work alongside that of our partners in this area, is further illustrated through this selection of case studies.