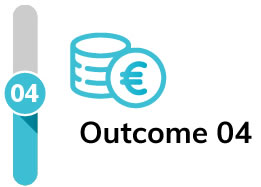 Internationally mobile capital is drawn in to invest in projects and places across Scotland
£900m of capital investment has been drawn into Scotland through our programmes, a proportion of which is expected to lead to new foreign companies relocating their business in Scotland
In helping make Scotland an attractive destination for international investment, the collaborative nature of our work and that of our many partners has led to £900m of infrastructure investment being drawn in from overseas.
With £850m private sector international investment from Nuveen Real Estate, in June 2021 the first phase of our Growth Accelerator enabled St James Quarter opened in the heart of Edinburgh.
When fully operational, the St James Quarter will house a large number of restaurants, cafés, bars, shops, public spaces and leisure venues covering 1.7 million square feet, providing an inspiring, attractive, and vibrant lifestyle district for locals and visitors to live, shop, eat, sleep and play.
The impact of our work alongside that of our partners in this area, is further illustrated through this selection of case studies.